Window Film Maintenance & Care for Your Property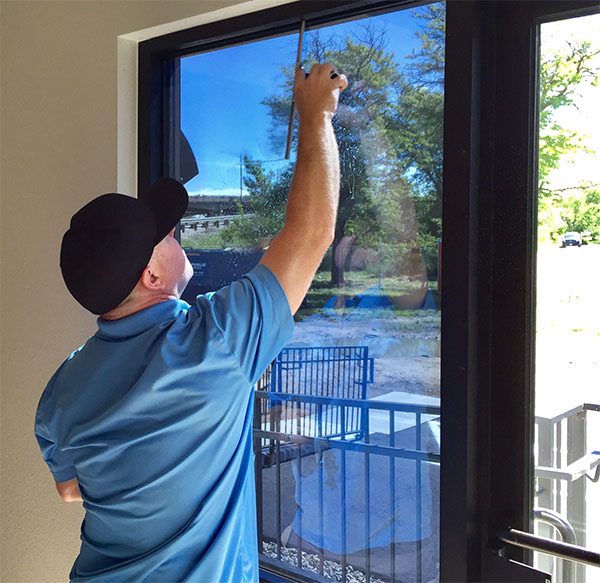 Window film offers numerous exclusive benefits for properties throughout the nation. In order to keep your window film in the best condition possible, it's important to know the proper maintenance and care information. Once installed, there have been rare cases where windows appear foggy or hazzy. This is simply due to condensation buildup which is more prevalent in certain areas than others. Not to worry, the condensation will disipate within a few days time.
Window Film Cleaning and Care Instructions
Window film is actually less porous than glass, meaning that less dirt will accumulate on the surface for fewer required cleanings. Once your window film is ready for cleaning, always use a soft, non-abrasive clothe or paper towel. Either commercial glass cleaners or a mixture of mild dishwasher detergent and water can be used to clean your windows. If you'd like to go above and beyond, a silcone polish can also be applied periodically to interior window films. This will offer a luminous finish while protecting your film from scratches. However, this last step is not required for keeping your window film's performance.
Work with the Nation's Trusted Window Film Contractor
GreenLight Window Films is honored to be the trusted window film contractor serving the nation. For more information regarding window film care and maintenance, please contact us!